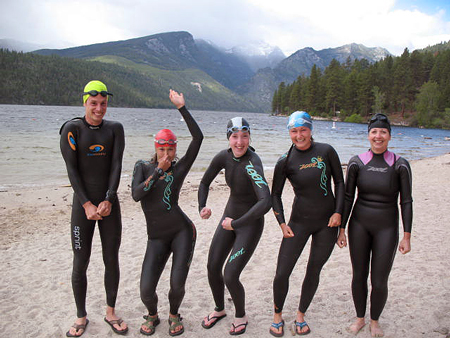 Preventive measures are required by the Bitterroot National Forest in order to prevent the spread of aquatic invasives (mud snail, zebra mussel, whirling disease, etc.) into the waters of Lake Como and Rock Creek.
All participants are required to thoroughly rinse their wet suits and let dry completely prior to the event.


Participants also need to thoroughly look for any foreign material that might be on their wet suits and ensure the suits are clean, dry, and free of any foreign material.
More information about aquatic invasives can be found at: http://fwp.mt.gov/fishing/guide/ANS/default.html